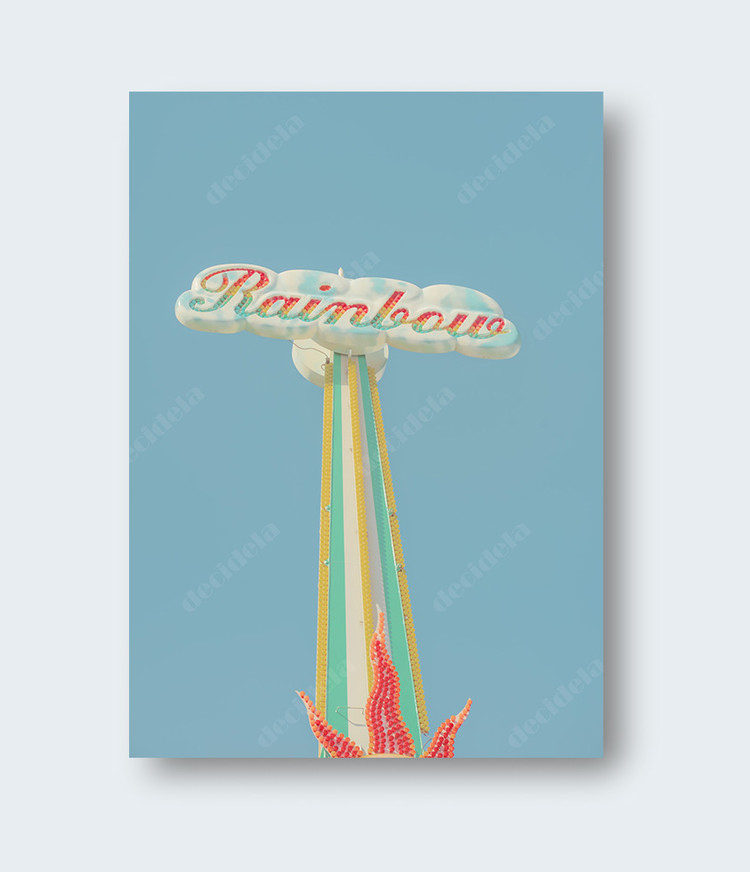 Rainbow
by Laura Sanchez (France)
Description : The Rainbow carousel at the fairground in the iconic Tuileries Gardens. Paris, France, 2022.
Inspirations of the artist : Candid scenes and details in minimalist photography.
Part of the collection PARIS PLAYGROUND – Paris Playground photography collection focuses on the beautiful aesthetic of the French capital in colorful and minimalist photography.
Size
A3(29.7x42.0cm), A2(42.0x59.4cm), A1(59.4x84.1cm)
Paper
Fine Art Paper 220g
Printing
Pigment Printing
Frame
White Alluminium, Black Alluminium, Silver Alluminium
Frameless Acrylic